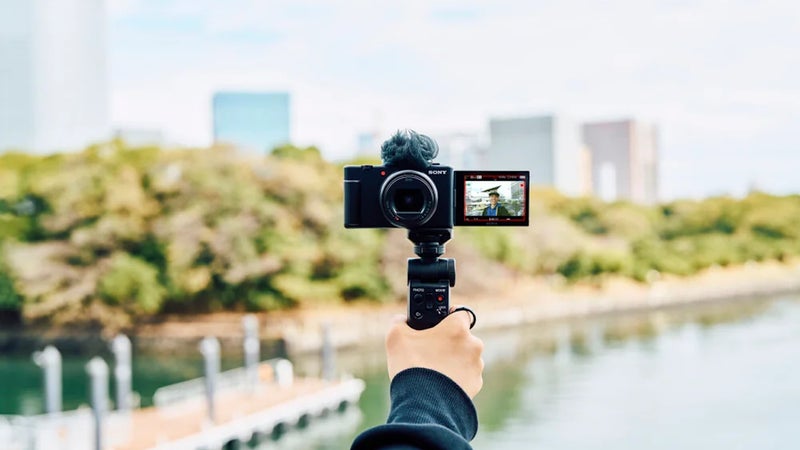 Sony Electronics Announces The New ZV-1 II
The latest compact, integrated-lens camera in the Sony ZV-series opens the door for a wider audience of content creators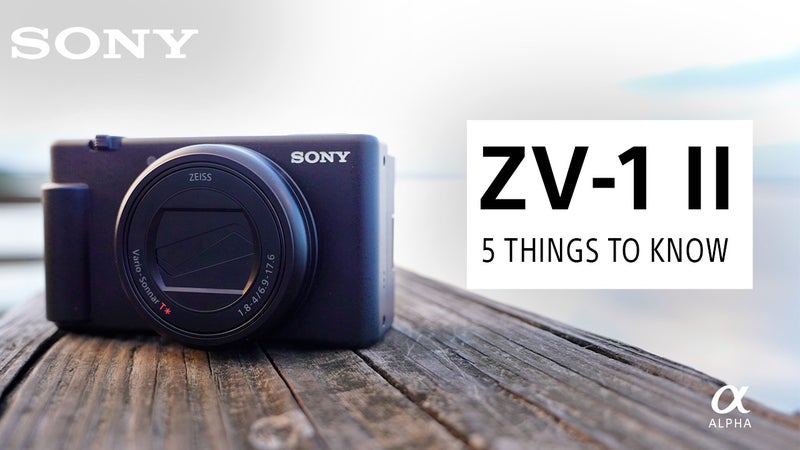 5 Things To Know About The New Sony ZV-1 II
More features, more creative power. Sony Artisan & video content creator Miguel Quiles walks us through the top five things to know about the new camera.
What's In My Bag: A Photo & Video Kit Built For The Extremes
For photography and video of apex predators at nature's extremes, this creator's robust Sony Alpha kit keeps him ready for just about anything.
Feature Friday

Drew_Geraci posted a topic in Photography,

I try to use natural light in my portrait photography whenever possible but I will say, having a small portable light that can fill in some of the backlight really makes a difference when I'm out shooting! What's great is if you're shooting at golden hour you really don't need a powerful light source to have it show up in your frame. I'm using a simple Rotolight AEOS2 that only has about a 2-3ft throw but it adds just enough pop to really make the shots stand out and look natural at the same time! What kind of systems do you prefer to use out in the field to make your fill light pop? 

Shot these on my A7RV with 50mm 1.2G (My favorite combo!!) 

alpha-stormy posted a post in a topic,

I will use any excuse to make the two and half hour drive to Joshua Tree National Park.
Yesterday

Loving that first action shot! Thanks so much for sharing. I look forward to seeing more of your work!

Loving these shots, Drew!

the last picture is the mud volcano in Cartagena

Is there a dedicated pro support website? The only thing I could find is the "Join in" webpage on alpha universe. I'm not sure how I could communicate some technical issues or get some trial equipment.

Last week

AVCHD is a proprietary file format, made by sony and panasonic. Not a lot of devices deal with this file format, after all it not the common "playable" format. This of it as something between a raw file with less data info. I suggest you upload them directly into a computer and use an NLE to process them.

Ha! It's a rock solid kayak. It's 12 feet long and meant for fishing and actually meant to stand up in. If you flip this thing over, you had to actually TRY to flip it over - it won't happen by accident 🙂

I would agree about the 90mm. I can't imagine what an official "G master" lens would add. The 90mm is the best macro I've ever shot with. Razor sharp and quick to focus.

Great changes! Thank you!

Hi. You would go to the "suitcase" icon (bottom yellow icon). Then to Operation Customize > Custom Key/Dial Set (the photography one with the camera). From there you can choose which buttons you want to assign to various actions. Hope that helps.

1

It may have 16-bit internal recording but there aren't any external recorders on the market that even record in 16-bit, they just do 16-bit linear raw output into 12-bit log. 12-bit is usually the limit for external recording with external recorders. Maybe we'll see a true 16-bit soon though (for the consumer market)!

If you're looking for lenses with 'character' to really give you that cinematic feel, try renting a set of Tokina Vista 8k Primes, Cooke S4/5, or a variety of rehouse vintage glass from the 70s or 80s. It really just depends on what your budget is and the type of look you're going for. I personally love the anamorphic's from Atlas - they give a SUPER cinematic look and they're reasonably priced (for cinema lenses, haha). That being said, you can't using some of Sony's primes like the 50 1.2GM, 135 1.8, and 85 1.4. They have a more sharpened look but produce incredible cinematic imagery with the right lighting.

(This goes for both photo AND video; if you're on a tripod or gimbal turn off ALL image stabilizers (internal or on the lens)).

I don't believe so, but if you have Adobe Photoshop you can combine them in just a few clicks. Hopefully, there will be some development for that feature inside of IE at some point!

Earlier

The roof of the cave looks so awesome and the color really pops!

A 30 or 65 1.8. When I use my 24-70 f2.8 I find that I'm almost always at those two focal lengths the most.

But that's where the custom settings come in. I have one set up for overcast street photos, another for panning shots and the this for portraits. This leaves me with my manual setting for general work. If we can get more custom settings, that should give us more "presetting" for other kind of shots. With the "green" auto, you might end up with a slow shutter and you want the opposite, or smaller aperture when you need it to be wider.

I was considering doing one, however I wasn't sure if I wanted to invest in studio gear. I normally don't do portraiture. In the past I would just use a tripod and use the imaging edge app to shoot as a remote and monitor. Once I have the relative head position right, id just look up at the lens and blindly press the shutter on the app. @Drew_Geraci Do you use any reflectors/softboxes for your lights?

Studio Selfie. Doing a side project for a friend who needs headshots for her veterinary practice. First time I've taken this on. I'm not shooting for spectacular, just hoping for competence. I think this delivers on that. Sony a9, 24-105mm G, three Alien Bees, and speed light on the camera mainly to trigger the Bees because I forgot to grab sync cables for the remotes. Triggering the shot with Sony Imaging Edge Mobile on my Xperia phone. Open to any feedback! I'm shooting the 'real' people next week.

1

This is not a real world answer. You need a specialization and then discover dedicated sites and community. For example if you are in the wedding industry you have many opportunities like MyWed, Fearless Photographers or local sites. Try to choose you niche and then you can get a specific answer.

Beautiful work! I need to get out more in the mornings.

Hello! Does anyone know if the DSC-RX10 IV will be replaced by a V model? I have heard the IV is the last of that line and now one must look to the Alpha line, which would be a shame to us looking for a one-camera solution.

As an alternative method, I think I might try using the ND 100,000 (5.0) 16.6 stop filter (whenever the backorder gets fulfilled) with the H-alpha 6nm clip-in filter along with the 200-600mm lens and 2x TC on crop mode.